Friday, February 14, 2020, 5:00 PM - 9:00 PM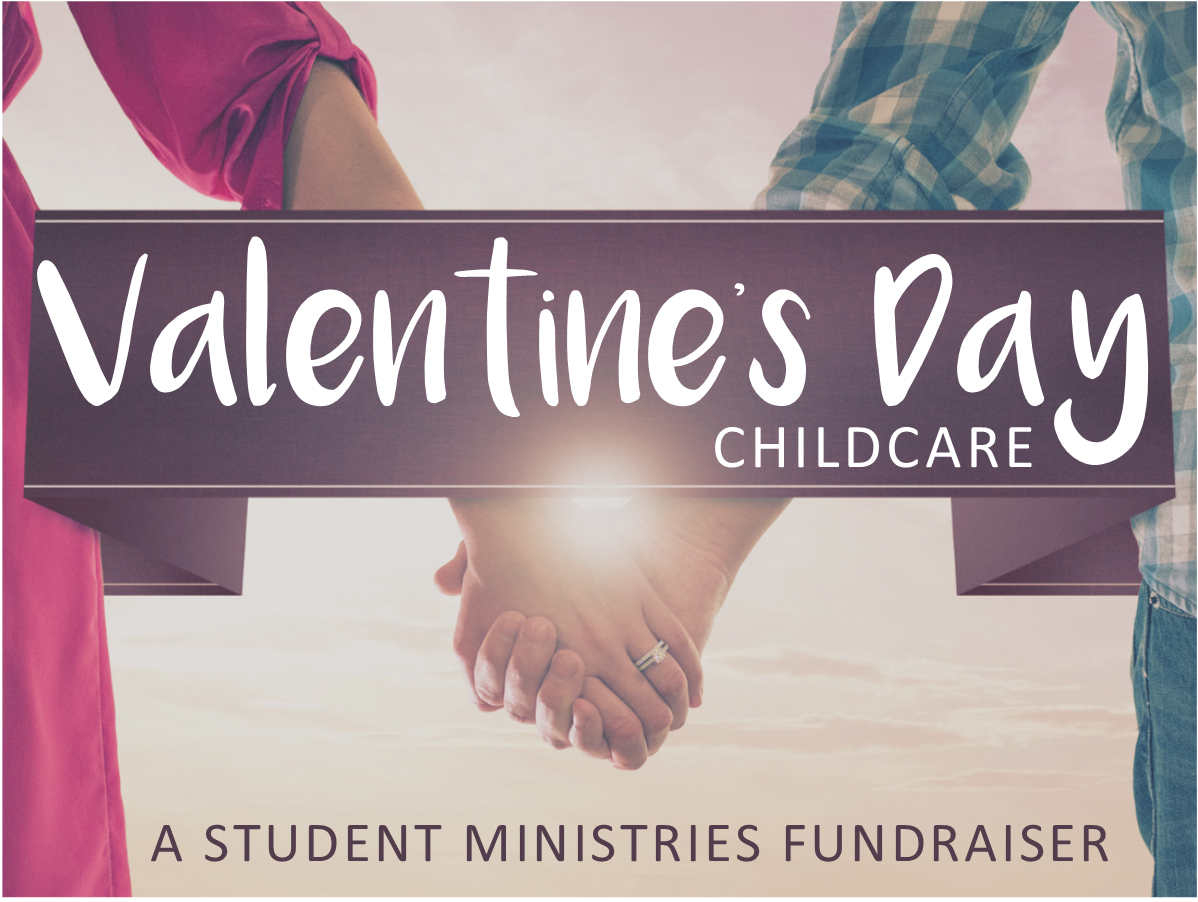 The Junior High & High School groups are hosting a childcare fundraiser night on Valentine's Day! Church members, neighbors, friends and family are all invited to bring their children age 6mos-10yrs to the church any time between 5:00-9:00pm on Friday, February 14th to be cared for by teens and adult supervisors. There will be special games, activities and snacks planned for each age group!
There is no official cost for this evening. The youth are simply asking for a donation of your choice for their services. All donations received will go directly toward this year's youth camp (scholarships, games, transportation, etc) coming up in June!
Sign up below to register your children for this fun evening!