I would like to tell you about two places I visit regularly even during this time when there are not as many places to go. One of these places is the Cross. To it I go with my sin. The other is the Throne of Grace. To it I go with my burdens. Both are a shelter to me. I feel safe for both are suffused with the love of God.
Come with me to the Cross. Here my sin was dealt with. It was answered for. It will not be held against me for, alas, it was held against Christ who bore it as he died the death sin requires (Romans 6:23). Here at the Cross I feel sorrow for my sin, and I feel my need for forgiveness, but I don't feel separation, abandonment, or rejection. It is a place of restoration and spiritual wellness. And as the old hymn says, "I love that old Cross where the Dearest and Best, for a world of lost sinners was slain."
Now, if you have time, will you come with me to the second place? The Throne of Grace (Hebrews 4:16). It's God's throne and because it's his he can name it anything he wants. He has chosen to call it grace. I'm invited to come with confidence and kneel before the One who occupies that throne and what do I, willful and meandering, receive? I receive mercy. What a place! And that's not all, for what do I find? I find "grace to help in time of need." Frankly, I think the context for this throne in Hebrews 4 suggests that I can bring my sin to this place also. But the words, "grace to help in time of need," prompt me to see this as a place to bring my burdens. The Wise Men knelt before the baby in the manger and placed treasures before him. I kneel before Almighty God and place burdens before him. Treasures at the manger were appropriate. Just so are burdens at the Throne. My burdens matter to him and so an exchange takes place. I offer my burdens and he offers his help. And as another old hymn affirms, "He giveth more grace when the burdens grow greater."
Well, thanks for accompanying me on our visit to the Cross and the Throne of Grace. There's always room for us, you know. And I wonder if you can agree that even though all too often we don't do the right things, at least we can be in the right place. Thanks be to God!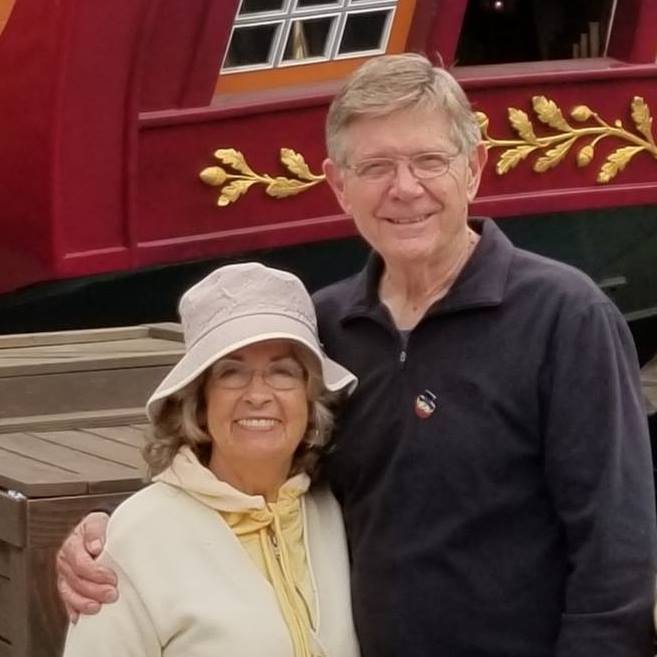 Godfrey Ebright is an active member of and Small Group leader here at Center Church. He brings over 35 years of experience as a former pastor to his leadership and writing. Godfrey and his wife Lorraine live in Gilbert.

Photo by Aaron Burden on Unsplash