When it was my turn most recently to read the Scripture in the Sunday worship services at Center Church, I was given the passage in Revelation 1:4-8. You will notice there are only five verses in this passage. As I prepared for the reading, I saw how much truth and inspiration are packed into just five verses. Let me point out to you what I see in the scripture I read recently.
First, I see three sources of grace and peace:
One source is He who is and who was and who is to come, a reference to the Father (vs4)
Another source is the seven spirits who are before His throne (vs4). This is a reference to the Holy Spirit. Not that He is seven, but that He is one Spirit expressed in a variety of ways. The Spirit of wisdom, the Spirit of truth and so on.
And a third source is Jesus Christ the Son of God (vs5)

Next, I see three blessings:
We are loved (vs5)
We have been freed from our sins by his blood (vs5)
and we have been made into a kingdom of priests (vs6)

Last, I see reference to four Christian doctrines:
The Trinity (vs4)
The death of Christ (vs5)
The Second Coming (vs7)
and the doctrine of God (vs8)
I think you can find all of these items in this passage and perhaps more. Why don't you read it and see?
What happy truth and inspiration in the Word of God!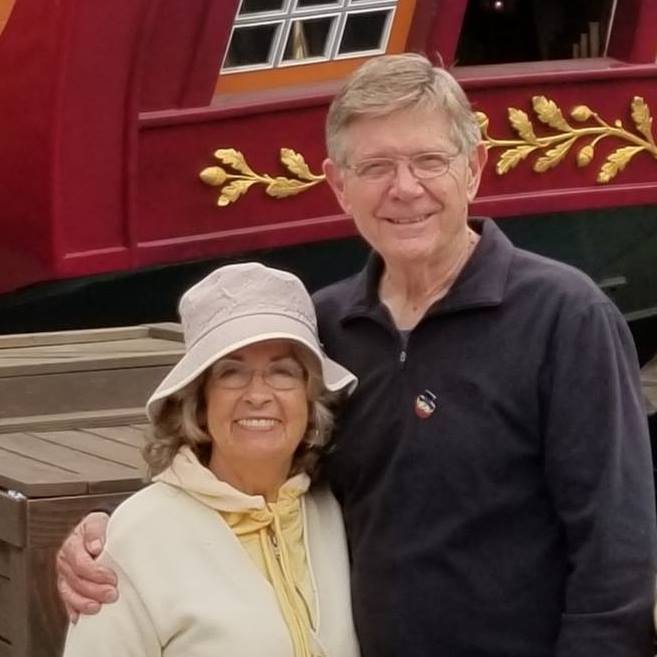 Godfrey Ebright is an active member of and Small Group leader here at Center Church. He brings over 35 years of experience as a former pastor to his leadership and writing. Godfrey and his wife Lorraine live in Gilbert.