Recently I co-led a six-week class on how to read the Bible*. While the class covered a number of topics, I want to highlight a few items that may help your Bible study.
Read the Old Testament
I cannot express enough how simply reading the Old Testament (OT) will help you to better understand the New Testament (NT). This was what the NT authors read, and much of their world was rooted in these texts (Luke 24:27, Act 17:11). I would suggest starting at the beginning and reading through the first five books. I know you might be thinking this will be super boring (is that even ok?), but I promise even Leviticus will give you a context for understanding theological concepts. In Leviticus, we learn sacrifice can cover our sins. We also see how serious it is to be in the presence of God. The biggest payoff from reading these five books first is that you will have the background to inform how you read the rest of the Bible. Much of the Bible is written in light of these five books. Understanding this material will establish a familiarity that will act like a massive light bulb helping you to see what you may have missed otherwise.
After reading these first five books, you will find the rest of the OT is much more easily understood. You will see connections between Deuteronomy and the Prophets. You will make connections in Ruth and notice the significance of Samson's behavior in Judges. Most significantly, when we read the OT and we can more clearly recognize how God's plan stretches across the Scripture from cover to cover. We see how each piece works together to point to Jesus as Creator, Priest, King, and Prophet.
Read Different Translations Together
The Bible was not originally written in English and it is highly impractical for everyone to learn the languages in which the Bible was written. However, you can still discover the nuances of the original language if you know how to use what is available. We have so many English translations at our disposal-anyone with access to the internet could do an impressive comparison study of a text for free. Simply pick three or more translations and compare how each chooses to translate a specific text. It is that simple! See what is the same, and what is different. You will quickly notice that much is about nuance and that most follow similar patterns in how they translate. When they ‌differ, you will be thrilled (assuming you are a nerd like me) to see how these differences compare. Once you capture key differences, you can start to dig. What you will find will almost always pay-off. Big time! You will start to see how some translate according to preconceptions. When two or more translations differ, it will signify a difference of opinion of how to understand terms or phrases. This indicator will act like a flag that marks an area for further study. A wonderful example of how these translation options are determined can be found in this short video of the English Standard Version translation committee. Similar to a choice of how terms are translated, phrases can also differ. This is because of the nature of grammar and how a phrase can be understood in more than one way. When you see this in your own comparison, you can often clear up confusion over what a phrase may mean. Unfortunately, it can also reveal ambiguities. When you come across these, it is best to acknowledge the options and dig into the evidence for each choice.
Use Free Resources!
There are a number of tools available to assist us with the task of Bible study. Depending on your interest, you may be tempted to purchase anything with a recommendation. Take it from me, this becomes expensive very quickly! If you are the kind of person who wants to build a library, I would suggest taking your time and borrowing resources before purchasing. If you don't already know, we have a great theological library about twenty minutes away from Center Church at Phoenix Seminary. It is open to the public and the staff is great if you are looking for help finding a certain resource. Some other options are the Maricopa County Library and Hoopla Digital. These are wonderful ways to access a ton of good books, digitally, and for no cost. If you live outside of Maricopa County check your public library for similar resources. Otherwise, you can have access to these for a fee. If you need a starting point for resources, I put together a concise bibliography that you can reference HERE if you are interested.
One Last Thing
Whether you are starting Bible study for the first time, -starting after some time off, or have a lifetime of experience, remember that we should have one goal: - to know and love Jesus more. While we all have different levels of inquisitiveness, we all should be pursuing to know our Lord more and more as he is revealed in scripture. Keep this as your goal and focus and you will be ok. Don't worry about being an expert or missing stuff as you read. Every scholar and preacher had their first day at one time. They didn't just wake up one day with Bible study superpowers! They had to practice and learn – a lot! Keep this in mind as you learn to study the Bible for yourself. Now more than ever we have access to so many tools and resources, but at the end of the day, we have to actually read the text and the Lord has to teach us himself. None of these tools or tips will ever replace those two realities. So as you consider what it would take to study your Bible, start there. Read his word, and let it teach you.
*If you are interested in the materials from this class, please email us at .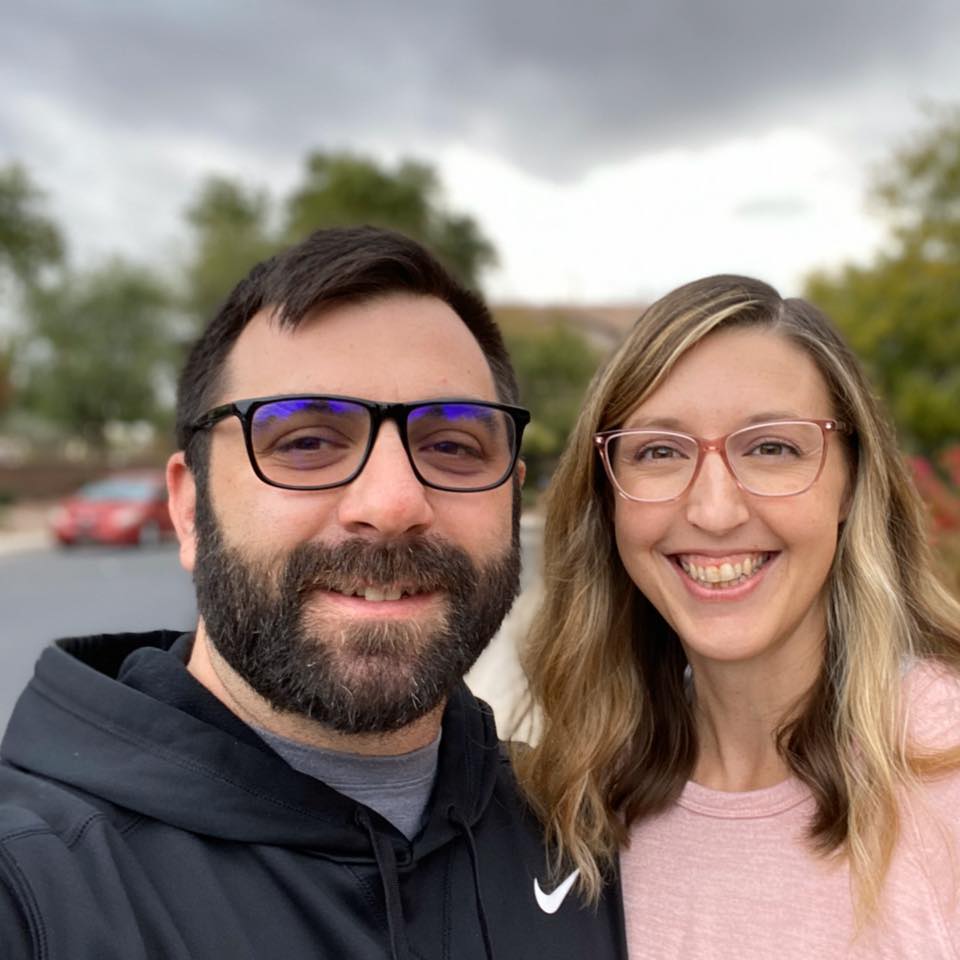 Jeff Palen is a member of Center Church who is also on staff part time doing an internship with the Junior High Ministry. He is married to Barb and together they have 4 wonderful children and live in Queen Creek.