The City That is to Come: Future Hope in Present Crisis
During our new normal, bad news has become a staple in our informational diet. Many news reports and social media posts we come across either contain some polarizing assertion, a statistical worst-case scenario, or some form of politicized rhetoric. Terms such as "flatten the curve" and "pandemic" grab our attention anytime they are mentioned; whether we are wanting to hear them or not. It is difficult to find hope amid this crisis. But for the writer of the letter to the Hebrews, hope is certain.
"So Jesus also suffered outside the gate in order to sanctify the people through his own blood." Hebrews 13:12
In this letter, the author is addressing a group of believers who suffered persecution and were being imprisoned for their faith (Hebrews 13:3). This suffering and persecution fueled the writer's intense passion to remind his audience of their Savior – the One who suffered to the point of death so that we would never have to taste the bitter pangs of death. The One who was cast outside the gate, so we would never have to be cast aside. The author of Hebrews was intent on reminding his readers that Jesus provides perfect hope for the sufferer because He also suffered.
"For here we have no lasting city, but we seek the city that is to come." Hebrews 13:14
As I write this, state governments are starting to relax restrictions on gathering in the workplace and marketplace. Many of us have looked forward to this day – anticipating it with great joy because it will mean seeing friends or family members that we have only been able to speak with through cell phones and computers. This longing we all share is natural and it should be emanating from each of us. There is something inherent in this longing that should teach us about something deeper, something alive in every one of us – the longing for a future city where pandemics and disease will never taunt us again and a longing for a city that provides perfect security, safety, and rest.
Christian, we don't belong here. Jesus reminds us of this when he prayed: "They are not of the world, just as I am not of the world" (John 17:16). Of course, this doesn't mean we live our lives in a way in which we are "so heavenly-minded we are of no earthly good." We should be quick to engage our neighbors, co-workers, and friends with the good news and hope we have in Jesus! Rather, what we are taught by Jesus' prayer is that our hope doesn't rest in this world, but in the one that is to come.
The Pilgrim's Progress tells the story of a young man, Christian, who was on his way to the Celestial City. When he was crossing the final river to arrive at the gates, he turned to his friend, Hopeful, and said "I am sinking in deep waters; the billows are going over my head, all his waves go over me!" To this, Hopeful replied "Be of good cheer, my brother. I feel the bottom, and it is good." Hope teaches us to endure pain and suffering, because we know that in the end, we get to be with Jesus, and it is indeed good.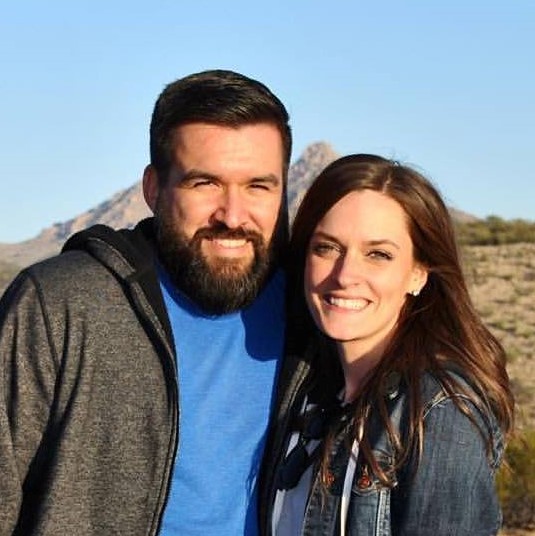 Frank Lundy is a member of Center Gilbert serving in leadership on the worship team and other areas. He is married to Jessica and they live in Mesa.
(Photo by Jasper Boer via Unsplash)