I remember when I learned that placing pictures on a wall is a matter of reference - that what the picture is in reference to makes a difference. If I placed it with reference to the wall, say, in the middle of the wall, it looked lonely because it hung there without reference to whatever else might be on or against that wall. Now the pictures in our home are happy pictures because they have been placed close to other things nearby.
Might this be a metaphor for Christian living? I see Christian living as living in reference to Jesus. He is our reference. Among the smallest and yet most significant words in the English language are prepositions. Prepositions show reference. St. Paul's use of the phrase, "in Christ", is a good New Testament example. (See Ephesians 1:3) The word "with" is also a preposition and it shows reference. We are told in Mark 3:14 that Jesus appointed twelve...to be with him. "The with of togetherness" is used to indicate where believers are in reference to Jesus. We are with him. He left Glory to come to us and to die for us and he invites us to come to him and so we can be with him. The Father, Son and Holy Spirit enjoy "withness" eternally and offer withness to us.
To be with him is to be no longer lost. We are found. He is our reference. We know where we are. Unlike that picture occupying its lonely place high on the wall, we don't need to be lonely, and we are never forsaken, for we are with him.
We've been sailing on stormy seas, haven't we? But just like the disciples that night on the sea of Galilee, Jesus is in the boat with us. Our reference is not the storm, but the Lord of the storm. So let's sail on. The Lord - our reference - is with us.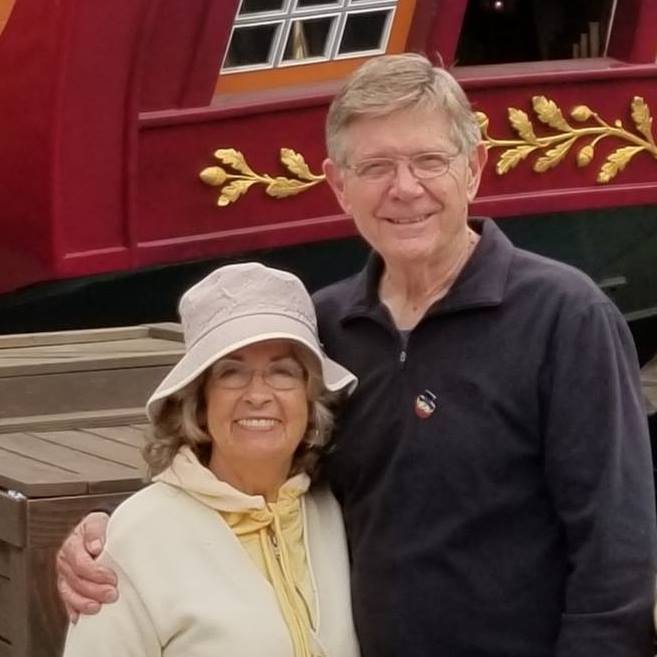 Godfrey Ebright is an active member of and Small Group leader here at Center Church. He brings over 35 years of experience as a former pastor to his leadership and writing. Godfrey and his wife Lorraine live in Gilbert.

(Picture by Andrew Sharp via Unsplash)