Having an Eye to God for Comfort
[Click HERE to read Deborah's post from a couple months back on her family's experience with serious mental illness.]
For over a decade our third son of four has battled against a serious mental illness. When my husband and I held him for the very first time and saw his gorgeous brown eyes with lashes that would make any girl envious, we could never have imagined the trials that were prepared by God ahead of us. We could never have imagined that our son would struggle with a debilitating brain disorder one day that causes him to fight for every thought in every moment of the day. Or an illness that is so perplexing and misunderstood, so difficult to treat and manage. We could never have imagined the nightmare of learning how to navigate the sparse and chaotic resources within our behavioral health system or meeting so many others in worse situations than we were experiencing. To say that I hate mental illness is an understatement. I loathe that my son must suffer so greatly. I despise the injustice we have and continue to witness within our nation's treatment and housing systems. But it is out of these trials and the mercy we have received, that God birthed a desire in my husband and I to look for ways to ease the sufferings of so many, especially our own son.
One of our goals is to open a home for men who struggle with significant mental health challenges. We started a nonprofit organization in 2015 with this in view. There is no doubt that this is a lofty dream and the process to achieve it has been slower than I would have liked. I find myself wrestling with anxious thoughts, frustrated that so much suffering and injustice continues. I am tempted by doubts daily and yet so grateful for a husband who is patient with me and always points me to God. It was in one of these moments recently, after just one more encouragement from my husband, that I realized I might be forgetting something of vital importance through this delayed process. I wondered if in my zeal to ease the suffering of my son and others, I was becoming blind to the work that God was already doing amid our current trials.
This brought to mind the life of David Brainerd. He was a missionary to Native Americans and lived a short life from 1718 to 1747. He suffered greatly with tuberculosis and "melancholy." Some have speculated that he struggled with what we now call Bipolar Disorder. Jonathan Edwards was a dear friend and often cared for him. Brainerd left us with a wonderful diary and I recalled this treasure that he wrote regarding his suffering --
"Such fatigues and hardships as these serve to wean me more from the earth; and, I trust, will make heaven the sweeter. Formerly, when I was thus exposed to cold, rain, etc., I was ready to please myself with the thoughts of enjoying a comfortable house, a warm fire, and other outward comforts; but now these have less place in my heart (through the grace of God) and my eye is more to God for comfort. In this world I expect tribulation; and it does not now, as formerly, appear strange to me; I don't in such seasons of difficulty flatter myself that it will be better hereafter; but rather think how much worse it might be; how much greater trials others of God's children have endured; and how much greater are yet perhaps reserved for me. Blessed be God that makes (is) the comfort for me, under my sharpest trials; and scarce ever lets these thoughts be attended with terror or melancholy, but they are attended frequently with great joy." – David Brainerd
John Piper writes of Brainerd in his book The Hidden Smile of God, "So in spite of the terrible external hardships that Brainerd knew, he pressed on and even flourished under these tribulations that lead to the weight of glory in the kingdom of God." In many ways I see glimpses of this flourishing in my own son because of Christ's work in him. I am grateful for the example of people like David Brainerd, my son and others who are walking through significant difficulties with God honoring faith. May these precious teachers in my life exhort me to always have an eye to God for comfort, despite the slow progress of any efforts on mine or my husband's part to open a home. May I have an eye to God for comfort first in the face of ongoing injustice and discrimination against people who cannot speak for themselves. We will continue to pursue Jesus in how to serve individuals and families with serious mental illness as best as we can. But I pray that we never lose sight of the many ways He is working even now in these deep trials. I pray that I will grow in thankfulness for how God is weaning me from the comforts of this world, only to give me something so much better and that is, Himself.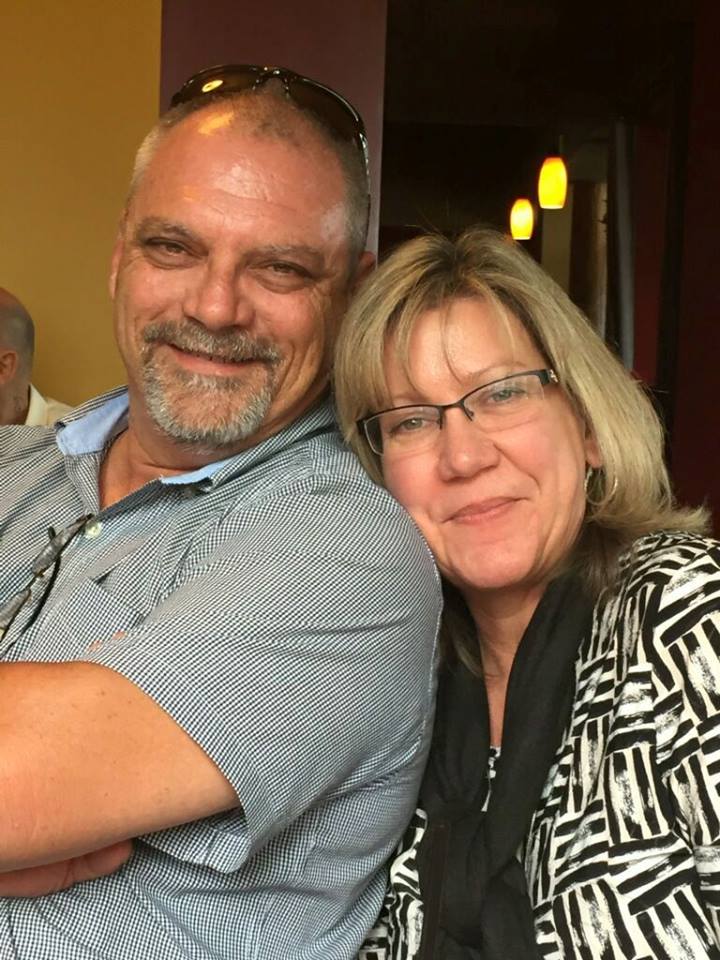 Deborah Geesling is a longtime member here at Center Church. She and her husband Matthew have 4 sons, 1 daughter-in-law, and 3 grandsons. Matthew & Deborah have created a nonprofit organization called P82 Project Restoration with a focus on aiding the Seriously Mentally Ill. They also lead a support group for caregivers of those with serious mental illness.