Gathering Together to Remember, Experience, and Anticipate Jesus
Any time we gather around the Lord's table together as a church family, we are doing three important things: we are remembering Christ's finished work, we are experiencing the fellowship of the Spirit in the present, and we are anticipating His glorious return.
"And when the hour came, he reclined at table, and the apostles with him. And he said to them, 'I have earnestly desired to eat this Passover with you before I suffer. For I tell you I will not eat it until it is fulfilled in the kingdom of God.' And he took a cup, and when he had given thanks he said, 'Take this, and divide it among yourselves. For I tell you that from now on I will not drink of the fruit of the vine until the kingdom of God comes.' And he took bread, and when he had given thanks, he broke it and gave it to them, saying, 'This is my body, which is given for you. Do this in remembrance of me.' And likewise the cup after they had eaten, saying, 'This cup that is poured out for you is the new covenant in my blood.'" (Luke 22:14-20)
A few things to note from the passage. Jesus tells us to take the Lord's Supper "in remembrance of Him." Remembrance is vital for us as believers. When we take and eat of the bread and drink from the cup, we are reminded of all that Christ has done - and he has done so much, hasn't he? He was crushed and put to death so we won't have to experience the finality of death. The death-defeating death of Christ has purchased for us many benefits, one such benefit being the bond we share with other believers.
Jesus addresses the apostles experience of togetherness; verse 14 indicates they were gathered together "with him." United under their master, men from different backgrounds – fishermen, tax collector, career thief and political activist – were brought closer to one another. This can help us understand that despite our differences we are all children who have been adopted into an eternal family and who share a common bond – we are all brothers and sisters in Christ. We can look across our communion table, as it were, and see brothers and sisters who might look different and talk a little different; who share differences of political or theological opinion – but nevertheless are joined to one another by the blood of the cross. Christian, we gather around the table to be reminded that we not only need God, but we need one another.
As we hold the elements in our hands, we also experience the reality that our God dwells with us and loves us. By remembering his death, we are living with certainty in the present that he is indeed present. Friend, if you feel distant from the Lord, as you take the bread and cup, be assured that our God is near and ready to comfort you and guide you back to true delight in him.
Finally, an aspect of the Lord's supper we often overlook is how it is the act of anticipatory celebration. Jesus tells us in Luke 22 that he "will not drink of the fruit of the vine until the kingdom of God comes." (v. 18) Although Christ announced the inauguration of his kingdom at the beginning of his earthly ministry (Mark 1:15), we await the day when he perfects the kingdom at the marriage supper of the lamb (Revelation 19:7). We celebrate communion as an act of anticipation because one day our God and Savior Jesus Christ is coming for his bride.
Three important aspects – remembrance, experience, and anticipation – mark the special privilege we share as believers in celebrating communion together. Next time you take up the elements on a Sunday morning remember what Jesus has done. In remembering, this should cause you to reflect on the bond you share with others in the room – which leads to an edifying experience in the present. And the appropriate response to remembering what God has done is an anticipation of what he will do – one day he will gather the whole family of God together to celebrate around his throne and what a glorious day that will be.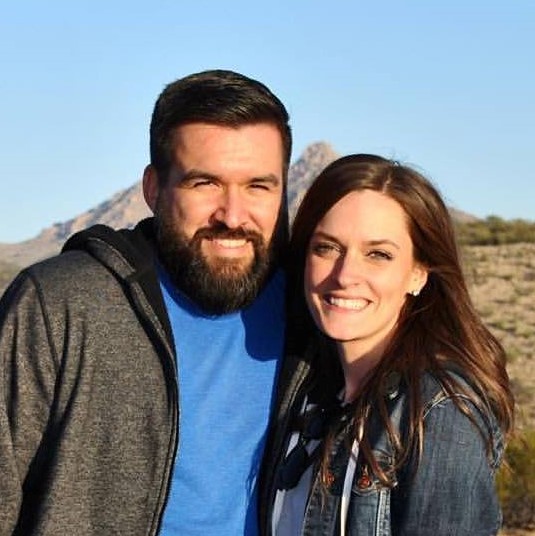 Frank Lundy is a member of Center Gilbert serving on the leadership team, the worship team and the Young Adults Ministry. He is married to Jessica and they live in Mesa.
Photo via Unsplash.