Biblical Manhood Study - Sneak Peek!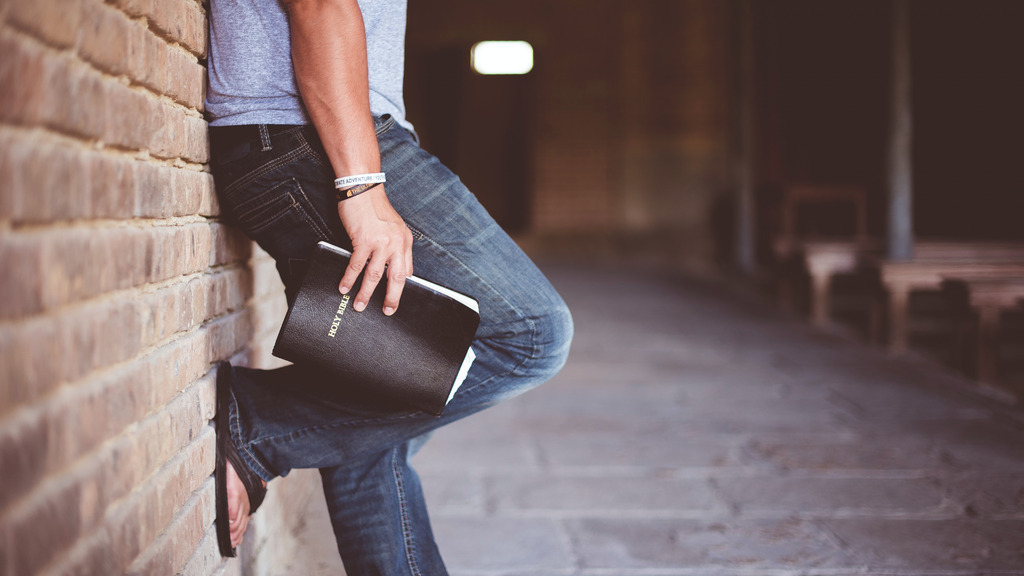 On 4/17/2021, the men of Center Church are cordially invited to participate in a new men's study titled 'Called to Biblical Manhood' which is a series designed to help men think biblically about how they are designed by God to bring glory to God.
This is an excerpt from the study.
Purpose of this Study
The idea of biblical manhood is a concept that has fallen on hard times. Despite many noble efforts by men's ministries to foster a culture of biblical manhood in churches, the world continues its assault on biblical manhood by attacking what it means to be a Christian man in a hostile and secular age. It is our sincerest desire that the men of Center Church, and perhaps even other churches, would benefit from this men's study titled Called to Biblical Manhood.
Part I focuses on four "calls" to biblical manhood that every Christian man is called to in their walk with God:
Called to Reflect – Genesis 1-3
Called to Worship – Romans 12:1-2
Called to Relationship – Galatians 2:13-22
Called to Gentleness, Faithfulness, and Kindness – Ephesians 5:22-33
These sessions are designed to walk us through the biblical-theological significance of each call, and how we can live out God's word together as men who have been bought at a costly price.
In 'Called to Reflect,' we will learn how all men are designed to bear the image of God, and how this carries a very weighty responsibility; reflecting God's image to the world around us. The responsibility to bear God's image was so weighty, in fact, that the original man – Adam – failed in this duty. But where the first Adam failed, the last Adam (Jesus) succeeded and provides help to all those who believe in him and call on his name.
The next session, 'Called to Worship,' will help us understand that everyone worships something. We often think of the term worship as synonymous with music or singing. While corporate worship and the singing of songs on a Sunday is one aspect of
worship, all of life is now worship for the believer. As men, we are called to worship God with our careers, in leading our homes, and when gathered with the family of God on Sundays!
The third session is titled Called to Relationship and we will explore the beauty of our adoption as believers. All believers were at one time rebels, or haters of God. Because God has reconciled us to himself in Christ, there are no grounds for viewing others as inferior. We are all equal under the cross.
The last session is designed for men to consider God's faithfulness to us as a communicable attribute, or a characteristic of God that he allows us to display toward others. Because God is faithful, we can also be faithful. But not only is God faithful, he
has shown us his kindness in Christ. Kindness is yet another attribute men can display in their dealings with coworkers, friends, and spouses.
Each session contains a summary, big idea, questions on the text, gospel application, takeaways, and a prayer. The summary provides an overview of that session's topic, while reviewing the previous session. The big idea is a concise statement of what that particular session will address. Then, there are questions for each session on the biblical text. This is to help us understand that the bible informs us how to live out each of these calls. Of utmost importance throughout this study is the
gospel application. The gospel decidedly provides the power and means for the believer to live out each of the calls of this study.
Prior to the start of each session, there will be a short message which will help the men understand the text and its application. After the message, the men will gather with a small group of other men to discuss the text and also the gospel application questions.
The ultimate aim of this study is to develop men who are committed to the cause of Christ, not just on Sunday's, but every day of the week. We want to build men who will not bow to the Baal's of our generation – men who are not satisfied with comfortable Christianity – but men who seek to confront sin in their lives – and men who seek to lead their homes. Above all, the goal is to develop a men's ministry that treasures the gospel and wants to spread the glory of Christ wherever we go!
We also want to build men of action and prayer, and each session will conclude with a takeaway and a prayer. The takeaway is meant to be a bite-sized chunk for the men to consider as the walk away from group discussion. The prayer is meant to ask the Lord for help in remembering the study as the men depart from the session. In fact, it is fitting that we end this introduction with a prayer to ask for the Lord's help while we seek to glorify him together through this study.
Father, we humbly ask for your help as we embark on this journey to know your call for us as men. You alone are worthy of glory, honor, and fame, and may our hearts desire to bring you glory, honor, and fame throughout this study. May your word cause us to delight in your Son and may your Spirit bring change where it is needed. We ask for these things in the name of your Son who is forever blessed, Amen.
If you haven't yet RSVP'd for this event, you can do so RIGHT HERE! See you Saturday at 8am!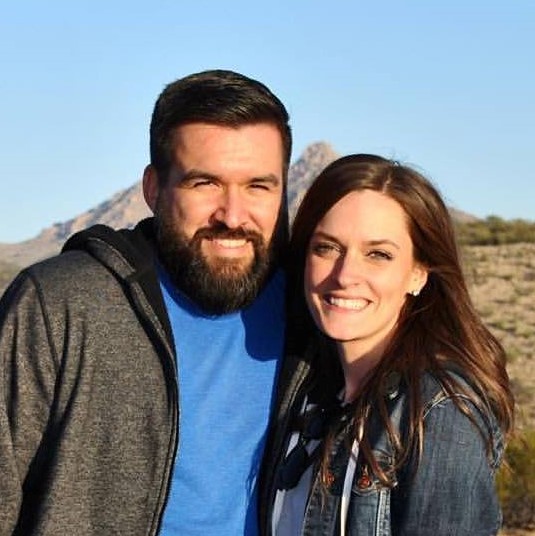 Frank Lundy is a member of Center Gilbert serving on the leadership team and the Young Adults Ministry. He is married to Jessica and they live in Mesa.